Joined: Mon Jun 04, 2012 8:57 pm
Posts: 5158
Location: East Indy - North of Cumberland
-

Not Kyle Larson, On Pole In Loudon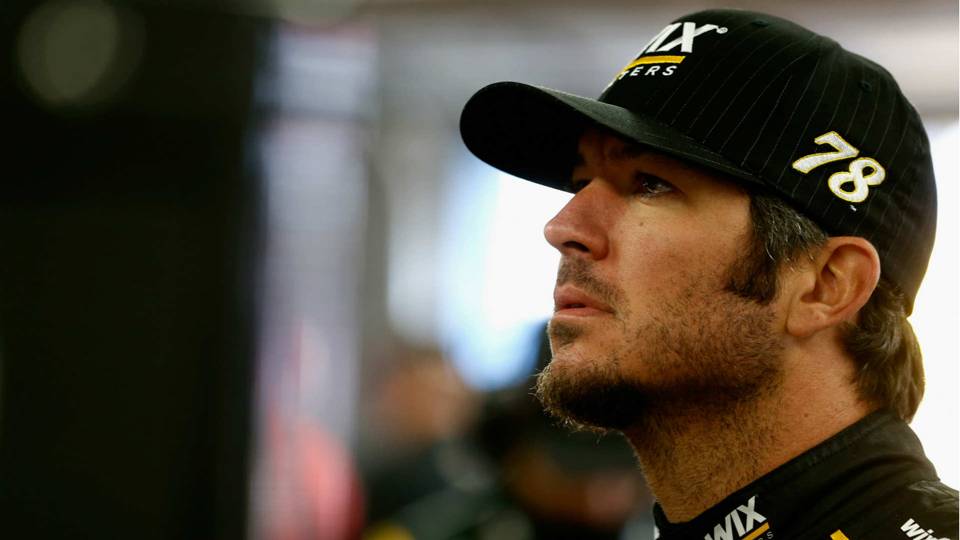 Martin Truex Jr. will have the inside track on the rock lobster in New Hampshire.

Truex will have his No. 78 Toyota on the pole for Sunday's Overton's 301 at New Hampshire Motor Speedway. Truex is only on the pole after Kyle Larson,
who swept all three of Friday's qualifying rounds, failed post-qualifying inspection for an unapproved rear deck fin on his No. 42 Chevrolet. Larson will now begin the race
at the rear of the 39-car field.

"Not the way we wanted to get our first pole of the year," Truex, who has qualified second five times this season, said in a statement. "But looking forward to starting front
and having a good pit selection."

Jimmie Johnson will join Truex in the front row, with Matt Kenseth, Jamie McMurray and Kasey Kahne completing the top five.

Aric Almirola, back after missing seven races following a broken bone in his back suffered in a May 13 crash at Kansas, will begin Sunday's race 21st. Almirola tested at
Charlotte before deciding to compete this weekend.

"The doctors from the very beginning were very clear to me that 8-12 weeks at best was the time frame," Almirola said Friday. "It was more probably to be upwards of
16 weeks.

"I was concerned about the later return, and so I was really diligent with my recovery and my rehab and all my therapy. To be able to come back right at eight weeks
just so happened to be Loudon, New Hampshire.

"Of all the tracks you look at on the schedule, this is certainly the one that has the least amount of loading as far as banking and speed is concerned. It's a great race
track for me to come back and knock the cobwebs off and not really put my spine through a lot of loading for a long period of time."

Joey Logano, who hopes to secure the final playoff spot, will start 13th at his home track. Dale Earnhardt Jr., who is retiring following the 2017 season, will continue his
farewell tour in the 18th spot at New Hampshire.



Starting Lineup For Sunday's NASCAR Monster Energy Cup Series Overton's 301


1. Martin Truex Jr.
2. Jimmie Johnson
3. Matt Kenseth
4. Jamie McMurray
5. Kasey Kahne
6. Erik Jones
7. Kyle Busch
8. Denny Hamlin
9. Kurt Busch
10. Brad Keselowski
11. Chase Elliott
12. Kevin Harvick
13. Joey Logano
14. Daniel Suarez
15. Ryan Blaney
16. Matt DiBenedetto
17. Ricky Stenhouse Jr.
18. Dale Earnhardt Jr.
19. Clint Bowyer
20. Michael McDowell
21. Aric Almirola
22. Chris Buescher
23. AJ Allmendinger
24. Ryan Newman
25. Ty Dillon
26. Austin Dillon
27. Trevor Bayne
28. Landon Cassill
29. Paul Menard
30. Danica Patrick
31. Corey LaJoie
32. David Ragan
33. Cole Whitt
34. Gray Gaulding
35. Reed Sorenson
36. Ryan Sieg
37. Jeffrey Earnhardt
38. Josh Bilicki
39. Kyle Larson
----------------------------------------------------------------------------------------------------------


For More Detailed Qualifying:



http://www.nascar.com/en_us/race-center ... fying.html

https://nascar-assets.americaneagle.com ... ARTROW.pdf

http://www.jayski.com/stats/2017/pdfs/1 ... lineup.pdf

--------------------------------------------------------------------------------------------------------------------------
OK, How many of you have ever seen this happen ???


They (Team #42) passed pre-qualifying - Ran the quickest in all the qualifying rounds - Then failed post-qualifying ???


When would they even have a chance to change the rear deck lid ???


And why if they were running the quickest already ???


I'd say SOMEBODY's
just might be on the line and

he/she/they

have some explaining to do within the "pre-qualifying" group/team/panel/whatever they're called ???


Later,

Steve



_________________
"Every Morning Is New Adventure While Every Evening Is Another Victory..."

"I May Be Aging, BUT I'm Not Growing Up..."